mode and mode two - 'a publication in a publication'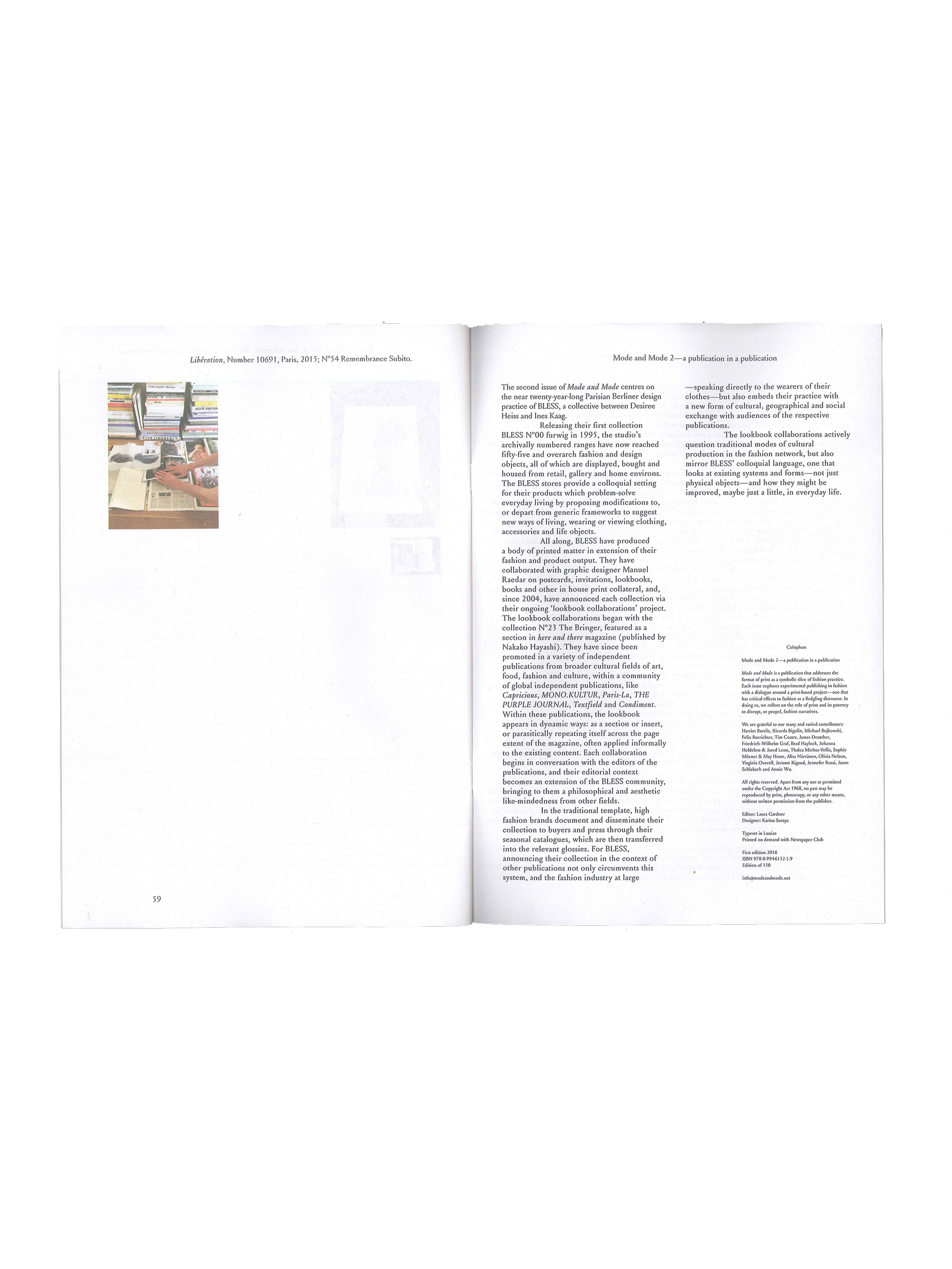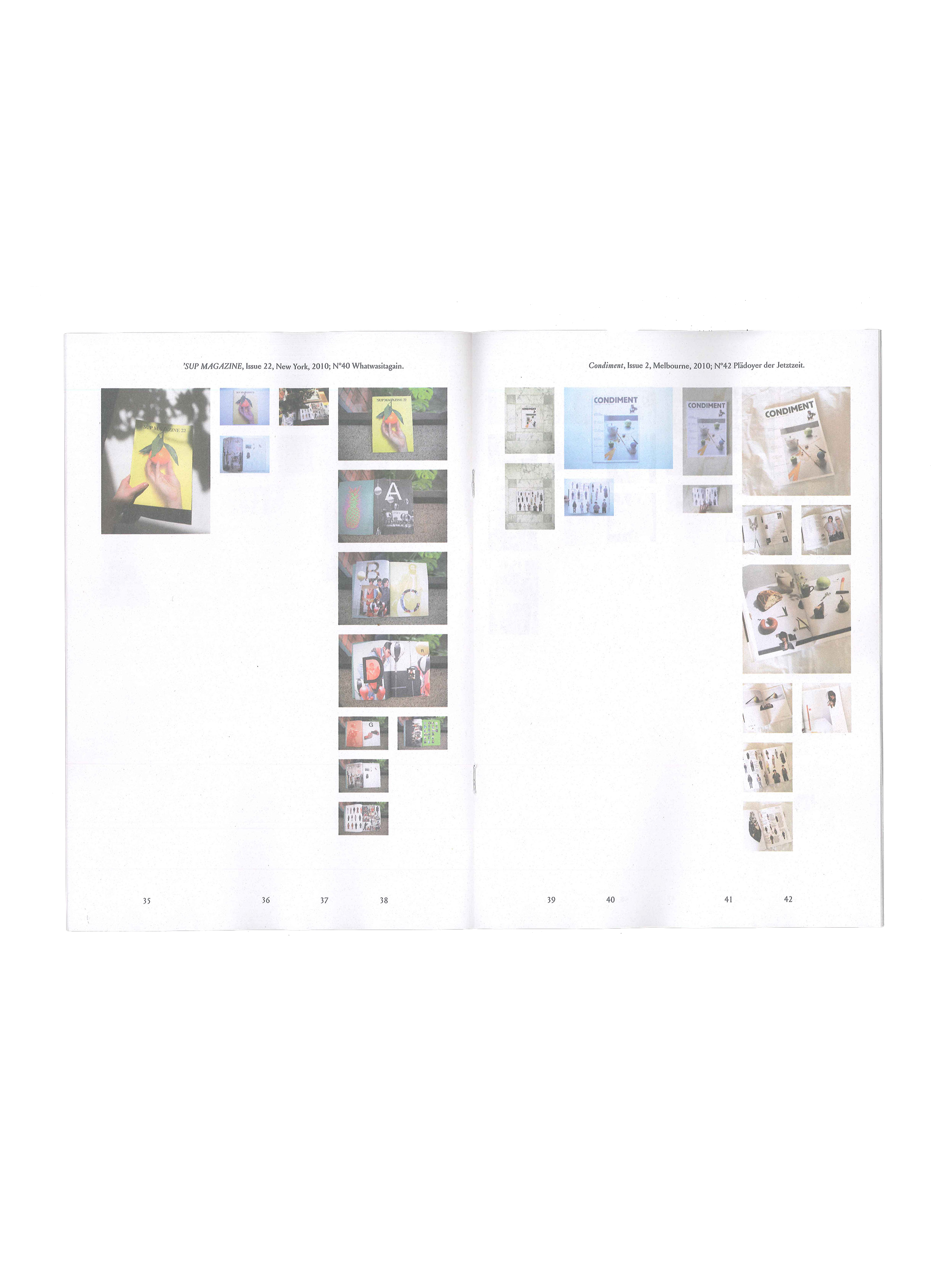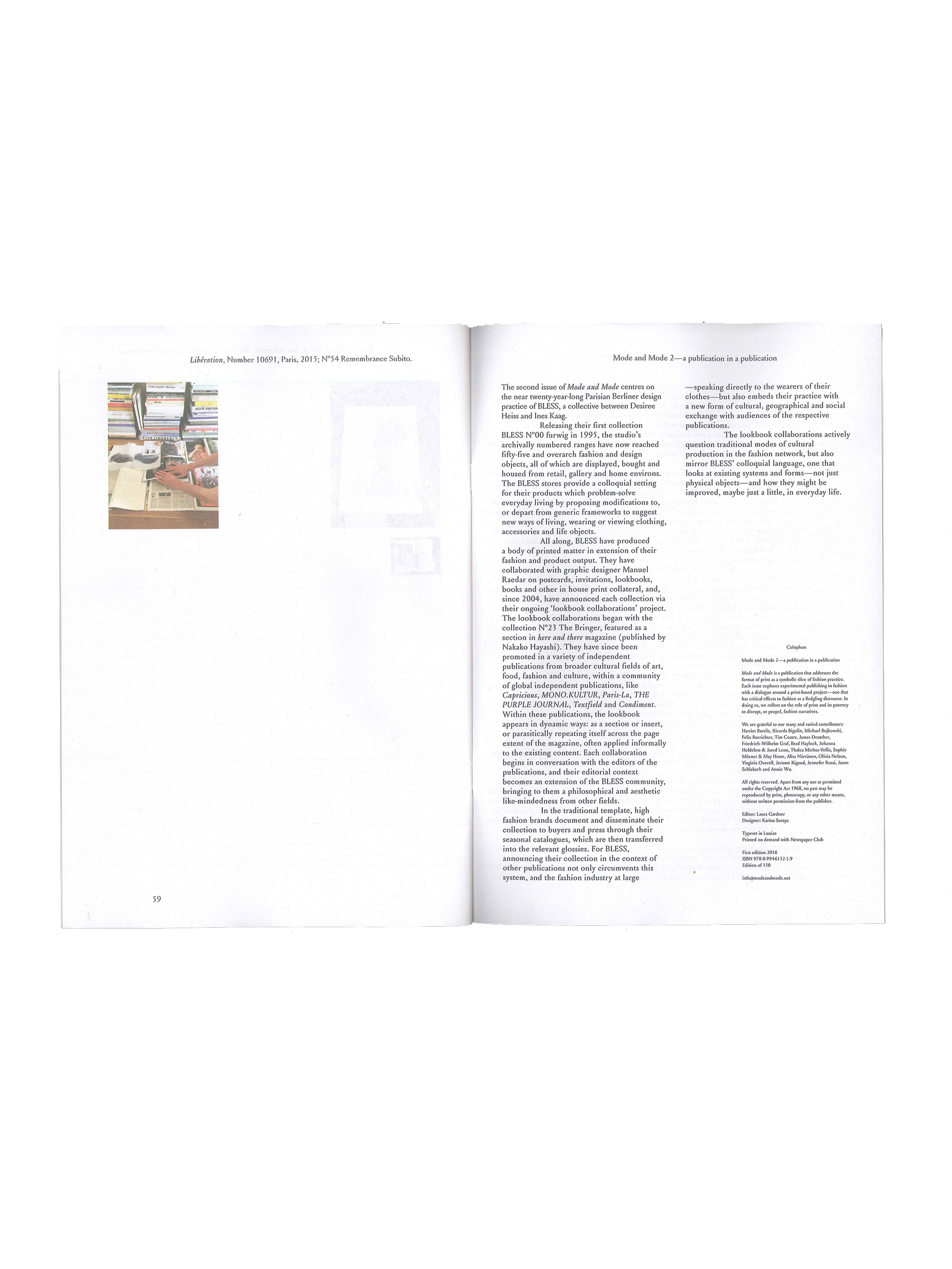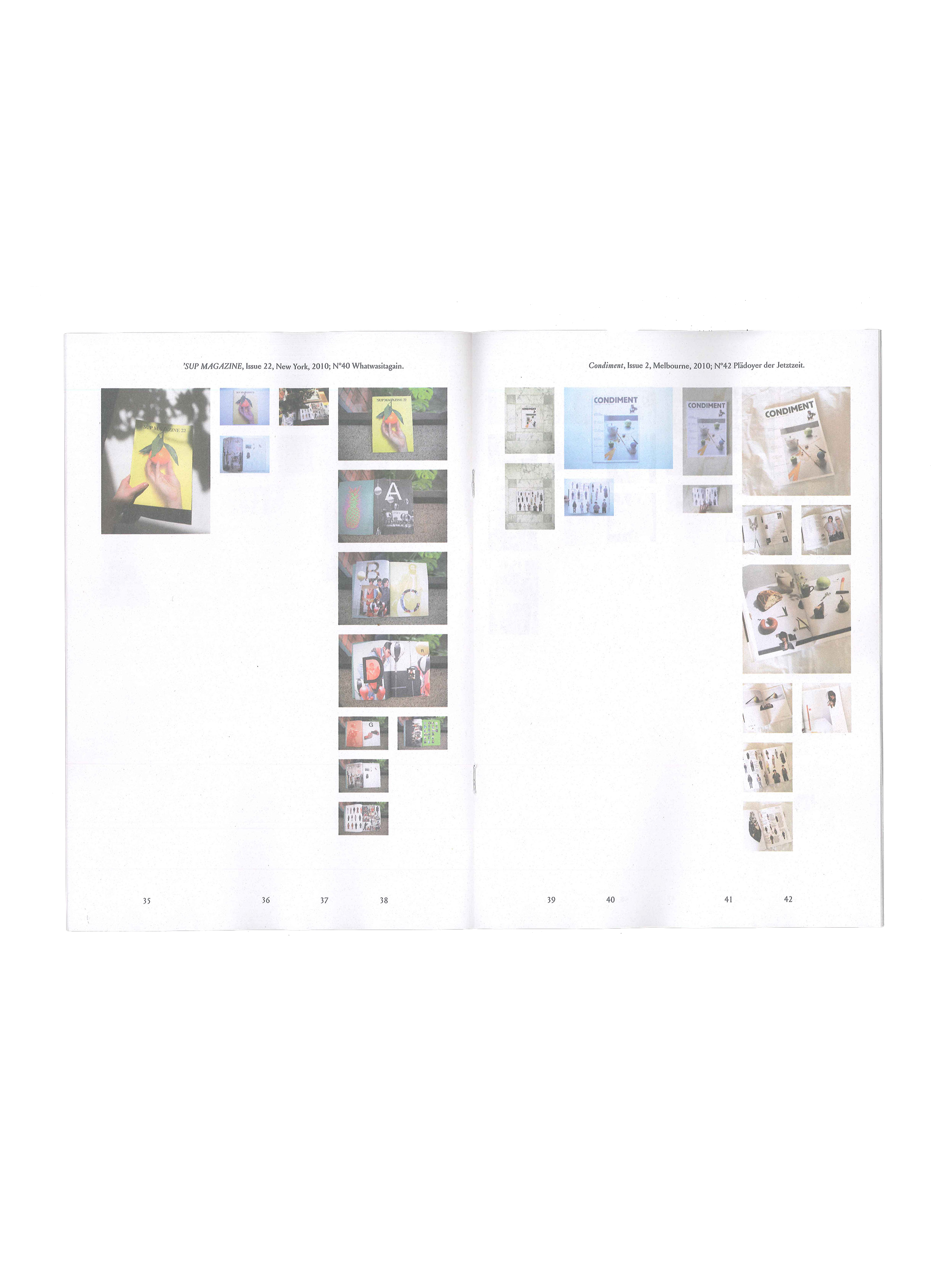 mode and mode two - 'a publication in a publication'
Mode and Mode two 'a publication in a publication' features the Berlin/Paris-based fashion design practice of BLESS, Ines Kaag and Desiree Heiss, and their ongoing 'lookbook collaborations' project. Also featuring image contributions from Harriet Barrile, Ricarda Bigolin, Michael Bojkowski, Felix Burrichter, Tim Coster, Friedrich-Wilhelm Graf, Brad Haylock, Jared Leon and Johanna Heldebro, Thalea Michos-Vellis, Sophie Mörner, Alisa Närvänen, Virginia Overell, Manuel Raedar, Jerome Rigaud, Jason Schlabach and Annie Wu.
October 2016
English, Softcover, 62 pages
18 × 26.5 cm
Edition of 150
——————————————
mode and Mode is a periodical that addresses printed matter in fashion practice. Each issue explores experimental publishing in fashion with an interview around a print-based project at the margins—one that has critical effects to fashion as a discourse—with the aim to level alternative, lesser-known fashion practices with contemporary fashion discourse. In doing so, we reflect on the role of print and acts of publishing, and their potency to disrupt, or propel, fashion narratives.
mode and mode is edited by Laura Gardner and designed by Karina Soraya